2NUTZ – Bi-Tetral-Inadvertancies – Muti Music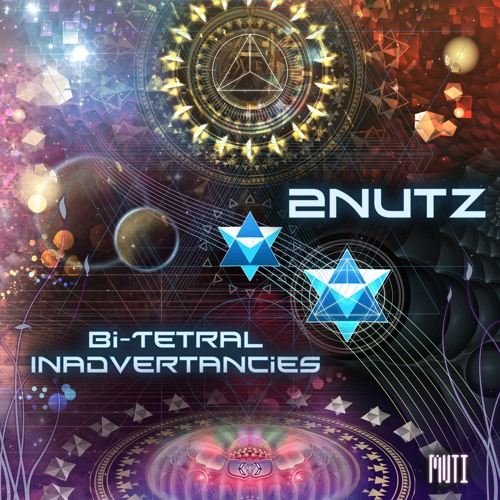 COLORODO STAND UP! There is never a lack of  funky glitch driven sounds sounds being blasted from the great Rocky Mountains into the world, and this new group named 2NUTZ proves just that.  Being made up of glitch commanders kLL sMTH and Atomic Reactor, they have taken the sound of the future to a whole new level.  2NUTZ will launch you to a new planet who's inhabitants live in a spacious atmospheric environment and survive solely on low end frequencies and roaring synth lines played by the most creative minds in the galaxy.  With Muti Music behind this West Coast power duo, 2NUTZ is only getting a started on a project that will blossom into one of your favorite glitch-hop groups to date.
"My sole mission in life is to keep your ears listening, your brain thinking, your
hearts radiating, and most of all, your booty shakin" and making music that is; "glitch-hop,
dubstoops, lazer-crunk, future love, all things in between and throughout." – kLL sMTH
Take a few minutes and prepare for your Bi-Tetral Inadvertancies experience.
Posted on January 5, 2013, in Music and tagged 2NUTZ, Atomic Reactor, colorodo, FUCK YES, Funky, Ganja, Glitch Hop, herb, kLL sMTH, Lazer Crunk, legal, Muti Music, Weed, West Coast. Bookmark the permalink. Leave a comment.