FreQ Nasty – Bass Nerd Mixtape Vol 3: Trapped In Dub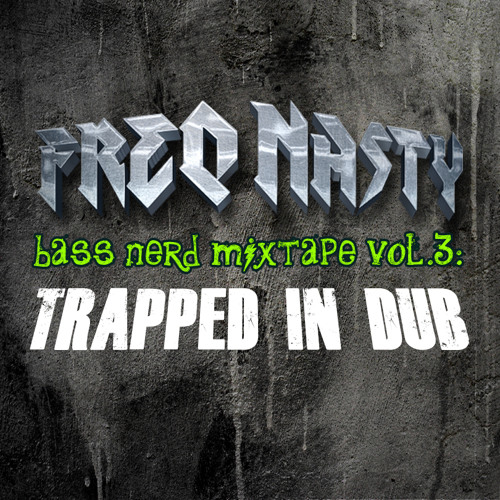 FreQ Nasty dropped the third edition of his Bass Nerd Mixtape series at the beginning of the new year and appropriately titled it TRAPPED IN DUB.  As you can imagine, this mix contains songs that all share similar qualities of being extra dubby while maintaining that poppin' 808 sound.  The track list is super heady, Check it out! It's impossible not to vibe to this mix.
1- Turbulence – "Notorious" (Radioclit remix feat. Trim)
2 – Ori Shochat x Dango – "Ganja Smugglers"
3 – Major Lazer feat Flux Pavilion "Jah No Partial" (Nonsens remix)
4 – The Partysquad – "Pull Up" (SNAILS vs OOKAY Remix)
5 – Acid Youths – "When I was a Yout" (Pablo Gad – 'Hard Times' remix)
6 – Major Lazer – "Original Don" (Flosstradamus remix)
7 – Skrillex feat. Damian Marley – "Make It Bun Dem' (Bro Safari & UFO! Remix) – [FN Edit]
8 – TC – New Style
9 – Sister Nancy – 'Bam Bam' (BabyFace Killa remix)
10 – FreQ Nasty feat Tippa Irie & Solar Lion – "Not Givin In" (Rido Remix) – [FN Edit]
11 – Pharoahe Monch – "Simon Says" (Etc &Etc Brillz Bootleg) – [FN Dubbed Edit]
12 – Lil Jon – "Snap Yo Fingers" (Candyland's OG remix)
Posted on January 6, 2013, in Music and tagged 2013, acid youth, baby face killa, bam bam, Bass, bass nerd, bro safari, celebration, Damian Marley, dango, dubby, dubstep, flosstradamus, Flux Pavilion, Freq Nasty, ganja smugglers, hard times, jah no partial, Major Lazer, Make It Bun Dem, Mix, nonsens, notorious, ori shochat, party squad, pharoahe monch, radioclit, reggae, Remix, rido, simon says, sister nancy, Skrillex, solar lion, TC, tippa irie, Trap, TRIM, Turbulence, ufo!, Vol. 3, When I was a yout. Bookmark the permalink. Leave a comment.