Wildlight – Hers Was as Thunder (Jumpsuit Records)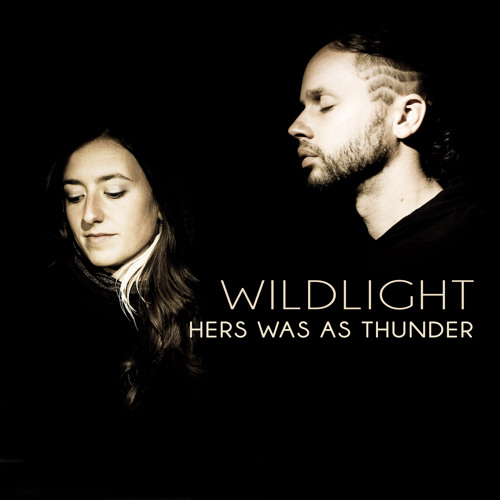 This is brand new y'all! David Sugalski aka The Polish Ambassador has teamed with singer / songwriter Ayla Nereo on this delightfully delicious sound project available from Jumpsuit Records. One of the tunes on the album was featured  in The Bloom Series, which is why I was so excited when I first listened – just hours ago. This album can be yours for as much or as little as you are moved to give. I could go on an on describing the intricacies of the interlacing melodies present on this release, but I feel that it's told best by the artists themselves. Here's the album info, as it appears on the download page:
Wildlight is the space between the notes, the earth's undulating pulse, the modern echoes of ancient rhythms. It is a sound that will spark your body into motion and swing your soul into flight. An unlikely pairing of a folk songwriter and an electronic music composer has yielded a new sound; music that gracefully traverses human emotions, but can also jumpstart a party into a syncopated bounce. 
While vocalist Ayla Nereo delicately crafts songs that climb and tumble through a landscape of crescendos and harmonies, seasoned composer David Sugalski (aka The Polish Ambassador) keeps the beats and bass rooted deep in the subatomic layers of the earth. 
Wildlight is the first act featured on The Polish Ambassador's imprint Jumpsuit Records. Look for this duo on tour this fall.
Be sure to shoot over to the Jumpsuit Records bandcamp to transact your copy!
Bless up.