Blog Archives
Dub Dynasty (Alpha & Omega/ Alpha Steppa) & Ras Tinny's Monsoon Come remixed by UK dub duo Dutty Hands & Cranky General…
Listen to the sounds. Feel the vibrations. Internalize. This is a collective meditation.
Follow Dutty Hands & Cranky General
Follow Zentash Gigawatt
Follow Steppas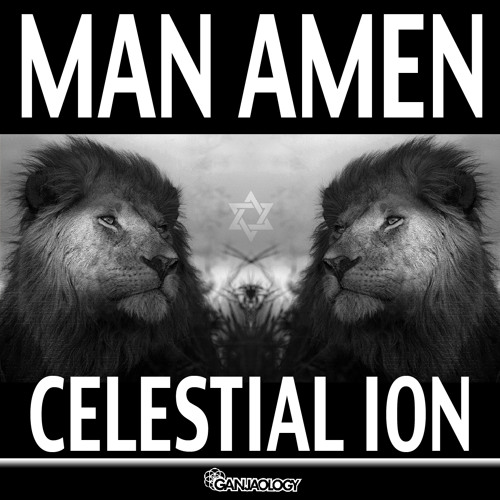 Man.Amen is bringing in the low end you've been missing throughout this high energy summer with a 45 minute long deep dubstep mix.  Featuring artists such as Michael Red, J. Hanna, Self Evident, Truth, LX One, Alpha Steppa, and J: Kenzo, the Celestial Ion mix is built for those with subs.  Low frequency 140bpm music has a special place in the EDM scene today and there are a number of people, Man.Amen being one of them, who are really pushing to keep the sound alive.
Big up all the artists featured in this mix, and big up Man.Amen of Ganjaology for putting this smooth 45 minute mix together complete with a tracklist and free download so you can take it with you wherever you are!
~ Enjoy ~
TRACKLIST:
FIRE KEY – ALPHA STEPPA (FT. RAS DAGO)
NAMKHA – ISHAN SOUND
RULE YOUR DESTINY – SLEEPY TIME GHOST (FT. RAS DEMO)
MAGNETO (FEEL IT) – J.KENZO
BOATLAND – JUS B
RULES OF THE DANCE – MUNGO'S HI FI FT. CHARLIE P (KAHN REMIX)
REFLECT – LX ONE
CHAIN REACTION – CRYOGENICS
SHAKA SATORI – ALPHA STEPPA
BONES & MONEY – MERRICK
THE LESSON – SELF EVIDENT
SIDEWAYS – MICHAEL RED
FOSSIL – CLUEKID
DUB SPECIALIST – SYNKRO
TRUE – CALMA DUB
VIBRATION – SELF EVIDENT
CAFEWEISS – FEONIX
YOU – J.HANNA (MAN.AMEN EDIT)
TRIBES – DE NIRO
TRENCHTOWN – TRUTH FT. TASO
JATA – CLEARLIGHT
STRONG ROOT – QUANTUM SOUL VS. LAMB
BLOOM – DPAT
" SEARCHING FOR SELF INNA FLESH,
WE ARE NOT OUR NAMES"
MAN.AMEN
Featured Labels include:
AQUATIC LAB, DEEP MEDI, DIPPED, FAT KID ON FIRE, GANJAOLOGY, GRADIENT, INNAMIND, MINDSTEP, MODERN MATH, SCOTCH BONNET, SOULECTION, SUBALTERN, SUREPLAYAZ, TECTONIC, TEMPA, TRIGRAM, TUFF WAX, WHEEL & DEAL.
Big thanks to all the creators for providing their many unique sounds!
Dub-Steppers and Reggae Heads Unite!
This release, coming from the heads at Steppas Records aka Trigram, is a nice blend between deep dubstep and reggae. These guys have been putting out awesome bass music, pressing it to vinyl, and spreading it to the world for quite some time now. They're coming at the scene with their latest release with Seoul, South Korea Native J-Path. The A-side of the release is the wonderful release with a bit of a percussive swing to it, and the B-side is the talented Alpha Steppa's remix of tune. Check out these vibey tunes below and grab the release on vinyl if your decks are hungry for fresh acetate!