Blog Archives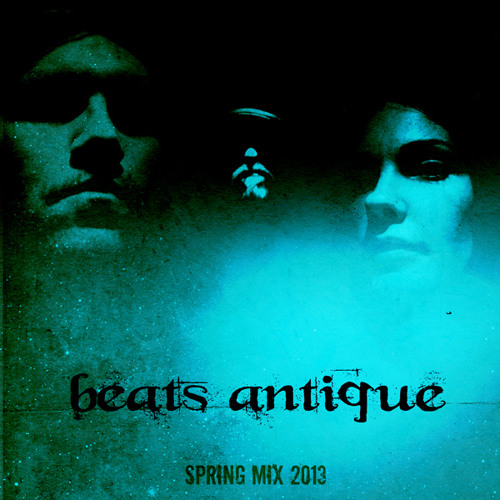 With winter over and the beauty of spring among us, Beats Antique has just released an extraordinary hour long mix featuring tunes from themselves (obviously) and some of the worlds most progressive producers such as  Tipper, Opiuo, Filastine, and DJ Shadow, just to name a few.  Beats Antique's Spring Mix embodies the positive cool breeze that has been blowing through with the kick off to this years sunny season.  This will definitely help pass the time with positivity until summer officially arrives.
After a successful showcase at Decibel Festival last weekend, Bassdrop is taking no breaks and getting ready for another bass filled night, this time, featuring VibeSquad and Opiuo.  The party is taking place this coming Saturday at Chop Suey (definitely one of my favorite venues in Seattle!) on Capitol Hill and will kick off with the support of Bassdrop artist Pressha, and Supervision.  Tickets are $15 if you buy 'em in advance, and a little bit more at the door.  I'd say just buy your ticket now and make sure you're locked in for the party!  Okay enough reading…it's time for you to check out the superb sounds of VibeSquad, Opiuo, Supervisoin, and Pressha!
Hailing from New Zealand, via Melbourne, Australia; Opiuo is spreading his sound around the globe with superb energy. Appearing along side artists like Freq Nasty and Marty Party on the 2011 Monsters of Bass Tour, Opuio is making a name for himself as a premier DJ/producer at an international level. We recently had the opportunity to see  Opiuo along with plenty other heady artists in Black Rock City, Nevada this past week at Burning Man. I must say, his performances cut through all the craziness of the festival and forced me to listen, making Opiuo one of my favorites from the week.
Below, I've included a handful of must listen tracks so that y'all can get a taste of this nasty narcosis – ENJOY!
Opiuo – Robo Booty
Ray! – Good Times (Opiuo Remix)
Neighbor + Spilt Milk – Get With This (Opiuo Remix)