Blog Archives
The Basscoast Mutiny lineup has been revealed, and as expected, it's stacked with an impressive array of musical talent. For the past three years the Ganjaology team has adventured north into the Canadian wilderness to share in one of the highest vibes parties this side of the Kootenays… and you better believe we're gearing up for another round!
Year after year the Bass Coast Project continues to amaze, enliven and inspire. Once again, this year The Bass Coast Girls (organizers Andrea Graham and Liz Thomson) have outdone themselves. Performances for this year's bush session include Addison Groove, Tribe Called Red, Bogl, Cure, D Bridge, Danny Corn, G Jones, J.F. Killah, Kir Mokem, Mat The Alien, Max Ulis, Natasha Kmeto, Nick Wisdom, Philthkids, Self Evident, Sweater Beats, Tank Gyal, Librarian, and Yan Zombie among others!! We've listed music from many of the musicians below.
Listen to the sounds and imagine yourself in the forest, the beats filling your auditory field. Notice how you feel as these frequencies are filtered through your receiving centers. Are you inspired? Does the music make you move, make you bow your head and hum… Do these sounds suggest to you love or lust, laughter or longing? Are you sick with excitement?
Whatever the case, our physicians here at Ganjaology Institute prescribe one fat dose of BC trees combined with all manner of creation from raw to refined (super pun here, please smirk responsibly). Coincidentally you can get all this at Bass Coast. Do your body a favor and get up to Merritt, BC this August for Bass Coast 6 Mutiny!

8PRN
A THOUSAND YEARS
A TRIBE CALLED RED
ADDISON GROOVE
ADHAM SHAIKH
ANDREW VAN HASSEL
BLONDTRON
BOGL
BORDELLO
CAL BASS
CALAMALKA
CHADIO
CLAIRE
CLYPHS
COMMODO
CRAIG MULLIN
CRIMSON
CURE
DAEGA SOUND
DAN SOLO
DANNI G
DANNY CORN
DBRIDGE
DJ DUBCONSCIOUS
DJ K-TEL SUNDAY SOUL SESSIONS
DJ LORNE B
DUBTECHA
EL PAPA CHANGO
EMMA STAR
EMOTIONZ
FORT KNOX FIVE
FOXY MORON
G JONES
GEMMA LUNA
GRAZE
GYPSY PHANTOM
HEART TO HEART (BRON AND MOE LOWE)
HEARTBEAT(S)
HRDVSION
HUMANS
ISIS GRAHAM
J.F.KILLAH
JANOVER & RESUNATOR
JESSE BRU
JPOD THE BEAT CHEF
JUBILEE
JULIA GRACE
JUST SHEILA
KIR MOKUM
KLINE
KMLN
KRYSTLE LOVE B
LONGWALKSHORTDOCK
LUCITERRA & CHRIS MURDOCH
LUKE MCKEEHAN
MANDAI
MAT THE ALIEN
MAX ULIS
MICHAEL RED
MIRAGE INC
MONOLITHIUM
MR. WU
MYLES AWAY
NAASKO
NATASHA KMETO
NICK WISDOM
OCTABAN
PALEMAN
PHILTHKIDS
PUMPKIN
RENNIE FOSTER
RHYTHMICON
RYAN DALEY
RYAN WELLS
SABOTA
SAM DEMOE
SELF EVIDENT
SERGIO LEVELS
SHAMIK (BEATBOX)
SKIITOUR
SMALLTOWN DJS
SPILT MILK
STEFAN Z
SWEATER BEATS
SWEET ANOMALY
SWEET SOUL BURLESQUE
TAAL MALA
TANK GYAL
THE FUNK HUNTERS
THE GAFF
THE LIBRARIAN
THINK TANK
THUGFUCKER
TOLTEK
VINYL RITCHIE
WAX ROMEO
WESTERLEY
WILLISIST
YAN ZOMBIE
When it comes to music that resonates your soul as deeply as it rattles your speakers, the frequencies radiating from Vancouver native Bevvy Swift are truly turned up and tuned in. Since his start as a DJ and producer in 2004, Bevvy has focused primarily on creating hip hop influenced bass music. Incorporating sounds from the future into rhythms of the past, Bevvy's compositions are as deep rooted as they are high tech.
His work with DJ partner Shaun Galaugher and their duo Glitchy & Scratchy has been a platform for which Mr. Swift has been able to turn up the dial on his musical output. Together, through a combination of in depth studio work and many club and festival dates across Canada, the pair has an impressive resume of both performance and production. We had the distinct pleasure of catching these two together for the first time at a NYE after-after-house-party on New Years Day in Vancouver in 2011.
Though much of his creations may be dance focused, siding on the glitchy trip hop – Bevvy Swift is by no means a man of shallow ears. His mix series Feelings, which we are featuring here, can attest to his deep knowledge of the power of sensitivity, emotion and love when incorporated into music. The three part series features songs which paint emotional landscapes for the listener. With an intimate connection to each tune, Bevvy has moved from DJ to story teller with this series. Let these sounds sink in as they wash over you, and pay attention to what you feel. Are you too, moved by this music?
We had a chance to speak with Bevvy about the Feelings mix series, giving him the opportunity to provide his own account of the project. We also touched on his recent endeavors, upcoming projects and plans for 2013. Let's here what he had to say!
GANJAOLOGY : What's up. Let's start with what's your name, where you from? Any musical affiliations to note, labels, partnerships, etc.
BEVVY : Bevan Marco Ruebsaat Bartlett, born march 3rd, 1986, Grace Hospital, Vancouver BC. I've been going by Bevvy Swift since I started DJing in 2004, while Glitchy & Scratchy came about a few years later. I've released music with San Francisco's Muti Music; Vancouver-based label East Van Digital; and GlitchHopForum.com's sister label, Woofercookers.
GANJAOLOGY : How long have you been involved in music? Tell us a bit about your roots.
BEVVY : My parents were traveling folk singer/teachers before they settled down to have kids – so needless to say music has been a huge part of my life since day one. I started collecting records at age 5 (the beatles mostly), and started playing guitar at 13. Around the same time I fell in love with hip hop, and was lucky enough to be in a high school that was just starting a digital music composition program. I wanted to make beats for lyrics, but most of the rappers in my school either sucked or wanted some mainstream ass beats or both, so production at that phase was not taken too seriously. I was experimenting with sounds and having a great time doing it. Once I got out of high school I got my first job, and turntables were the first thing I bought. I spent the next couple of years gigging around vancouver's rave scene mostly, playing breakbeats, hip-hop, and drum n bass. During that time I met and befriended DJ Global (aka El Mongoose, aka the Greenskeeper, aka the other half of Glitchy & Scratchy) and he lit a little fire under my ass to get writing beats again. Our idea was to take the elements we liked from the rave stuff (big bass, punchy drums, blippy, drippy synths) and write hip-hop beats for the future. Once we realized that someone, somewhere might actually want to hear what we were doing, it was game on!
GANJAOLOGY : Your bio says, "Bevvy draws from the electronic sounds of the past to make the hip hop of the future." Tell us about some of these influences.
BEVVY : Videogames and sci-fi mostly. I grew up without TV, and thus found myself very susceptible to its influence when exposed. I was deeply intrigued by people in the past speculating about what the future was going to be like. Games like Metroid, Contra, Chrono Trigger; movies like Dune, Star Wars, Total Recall… It was like this beautiful marriage of nostalgia and possibility, and i think those are two things that influence my music more than most.
GANJAOLOGY : Tell us about your involvement in the BC Bass scene. What makes the culture so rich?
BEVVY : As soon as I started going to raves around age 16, I knew I wanted to get my hands dirty. I used to help promoter friends flyer, that kind of thing; started DJing very soon after that. I didn't put on any shows of my own until 2007, when Global and I teamed up with fellow glitch hop producers J.Me.J and Application to form the Integrated Grime Unit, whose purpose was to make sure everyone in Vancouver knew about this awesome new style of music… haha, and then the world! At that time, the old guards of broken beat – DnB & breakbeats – were fast losing peoples interest, and dubstep was just catching hold of vancouver's underground. It is much thanks to other local sound pioneers (namely vancouver's "Lighta!" boys), and the musical open-mindedness of the day that we were able to reach anybody.
GANJAOLOGY : I caught your sets at Bass Coast and Shambhala this past year. What other festivals did you play? 2012 highlights?
BEVVY : In 2012 I played at Loki Music Festival, Diversity, Sync, as well as Basscoast and Shambles… hope i'm not missing any. Diversity was my fave time this summer i think. So low key and relaxed, only getting ravey when called for. Shambles & Basscoast are always a good time too, no surprises there. I love driving long distances – and post-festival driving, when everyone else is passed out. It's one of my favorite times to be alive!
GANJAOLOGY : Today we are listening to your Feelings mix series. The selections are a bit more deep and lovey than what you usually play. Any words to go along with the sounds?
BEVVY : Big personal paradigm shift for me this year, further in the direction of disclosure and honesty. Disclosure as in saying what you truly feel, and honesty, as in truly meaning what you say. The tunes included in the series are all very close to my heart, so much so that if asked, I could tie a specific emotional experience to each one… but don't ask. My first few weeks in montreal left me listening to my "on repeat" playlist and steeping in all these feelings, and it felt like i needed to do something to release – to get it out there – so i could move forward, musically and personally. I never thought recording mixes would take so much out of me, but i am infinitely glad it did. If we dont let music affect us, what's the point in listening? And by the same token, if we don't let life affect us, what is the point in being alive? Open that heart thingy. You'd be surprised what finds its way in.
GANJAOLOGY : The wisdom creeps in. This is very true. Any upcoming events or festivals on the horizon?
BEVVY : Late march will see me open for NASTYNASTY in Montreal; all night, secret location! That same week I'll be playing at a graffiti battle. I had a chance to play at the last graff event my first week here, and was blown away. Montreal has a really diverse arts scene, one I wish I had more time to get deeper involved in. As for summer 2013, only time will tell…
GANJAOLOGY : Surely it will. You have an upcoming release, want to talk about that?
BEVVY : Sure! on March 12th, Muti Music (home of Herobust, ill-Esha, Mimosa, Ill Gates, R/D…) is putting out an EP of remixes from my first album, Monochrome. On the release are diverse re-workings from label boss Dov, BC future music homies HxDB (who is going to be here in MTL soon), and the Philthkids, with a leftfield/dancefloor hybrid from cali native, Hypha. as i said, its pretty diverse for a four track ep, but thats the true beauty of remixes.
I also have a remix for the homey Mylesaway coming early summer on Mat the Alien's imprint, Really Good Recordings. Myles goes deep and dark with this release, and my remix of his Badman Drone is probably one of the heaviest tunes ive ever written – so much so, that i was considering releasing it under one of my many yet-imaginary aliases.
GANJAOLOGY : Looking forward to hearing all that! What more can we expect in 2013?
BEVVY : My next album for muti is in the works, keep an eye out for that later this year. Chunky drums, neck-snap rhythms, and funky ass basslines. Future retro shit. I also have a couple of side projects on the go, which may at some point this year become front projects. Late night stuff, vocal stuff. Late night vocal stuff.
Big Shout to Bevvy for all his hard work and willingness to share his thoughts.
Today he celebrates his 27th birthday.
Happy Birthday Bevvy!
Much love and respect from the whole team here at…
GANJAOLOGY
FEELINGS (a love story) full tracklisting:
AND THEN IT WAS OVER….
Lift You Up………………………………………ViLLΛGE
Noname………………………………………….123Mrk
Cycles…………………………………………….M. Constant
Highest Jump…………………………………..OL
Motivation……………………………………….Frank Grimes
Another Girl [Machinedrum rmx]…………Jacques Greene
Pyramids (epic ass video version)…………Frank Ocean
Birds……………………………………………….Subp Yao
Bottle Service [ft. Shlomo]…………………..Groundislava
Points……………………………………………..Zodiac
See You In The Morning……………………..Anxious Forbes
Alone [Kastle rmx]…………………………….JMSN
Columbia Clock & Dagger Pt. 2……………Aalo Guha
I'm God…………………………………………..Clams Casino
PT. 2 – OVER (& over & over)
Tokyo……………………………………………Beaumont
3rd Soul…………………………………………Jim-E Stack
Nothing Between Us…………………………ViLLΛGE
Combination…………………………………..OL
Roll With The Punches………………………Peverelist
Seven…………………………………………….Max Ulis
Subatomic………………………………………J-One
Sunshine………………………………………..Submotion Orchestra
Forgive Me (for messin' up)……………….Two Inch Punch
Saudeleur……………………………………….Sick Whips
On My Roost……………………………………Shoulda
Ol' Lady Love Songs………………………….Imaginations Treetrunk
PT. 3 – HEAD (over heels)
Ode to Bear……………………………………Mount Kimbie
Fifth Ave………………………………………..Gold Panda
Andrew's Dead………………………………..Jonwayne
Indica……………………………………………BUG
Candyman……………………………………..Prison Garde
Right on Time…………………………………B.Bravo
Trying to Get Over…………………………..Prison Garde
Pad Kontrol…………………………………….Georgia Anne Muldrow
Afternoon Soul………………………………..Gramatik
Orbit162………………………………………..Decepticon Bootleg Machine
Obsidian…………………………………….Arclight
Get Free……………………………………..Major Lazer ft. Amber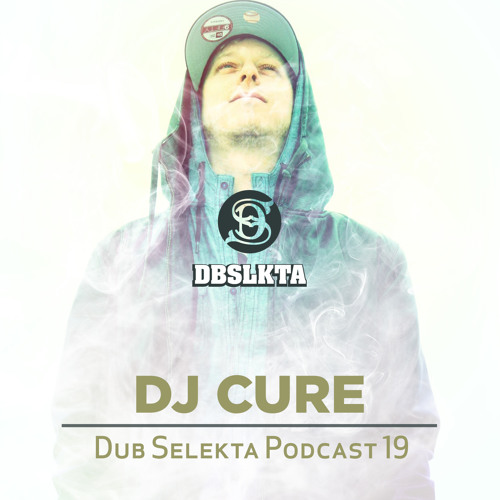 Many ancient cultures used rhythm and dance to draw out the negative energies that cause illness. The once great shaman figure which appeared in every tribe often doubled as a musician. The sound of the drum reminds us of the universal heart beat. The rattle reminds us of our breath.  Moving the body in sync with the energies of the cosmic sound provides all the healing necessary for a life of health and positivity, full of abundance and free of illness.
Today, there is a movement in which the shamanic energies are awakening, but not in the way that many would expect. Rather than using the traditional tools, these modern day mystics are spreading sound as their potion, rhythm as their antidote, and bass as their blessing.
Here we have an awesome example of the healing power of music. DJ Cure of Vancouver, BC has graced us yet again with an impressive display of talented mixing, production, and organization of some superb bass. This mix for Dub Selekta features a simply stunning array of production artists, many of whom have worked with DJ Cure's own Aufect Recordings. The multi-tempo mix features tracks by HxdB & Ryan Wells, Nina Kraviz, Philthkids, Justin Martin, Bassmynt, Dan Solo, Hudson Mowake and more.
I had the distinct pleasure of meeting with DJ Cure this August at Bass Coast where we chatted about birds, bees and bass. Though it hasn't been posted yet, this is definitely an interview worth sharing. Who couldn't use a little residual Bass Coast in their life. This is a gentle reminder  that this weekend marks the BCE (Bass Coast Equinox). We now begin the count down to Bass Coast 2013. Don't miss it!
Interview with DJ Cure – Bass Coast 2012
GANJAOLOGY : This is Mickey Mars of Ganjaology, and we're here – in the forest – with DJ Cure. Do you want to just state your name and where you're from…
DJ CURE : Ya, DJ Cure. Repping Vancouver, Aufect Recordings and Lighta Sound.
GANJAOLOGY : We're here at Bass Coast 2012. What's here that you think is worth talking about?
DJ CURE : It's totally a celebration of community. Lots of local talent as well as worldwide talent. Just all good things basically.
GANJAOLOGY : We've heard some excellent music. Any standout acts?
DJ CURE : I like Danny Corn's set. Machine Drum was good. Who else? Looking forward to D-Bridge, Christian Martin was good last night too.
GANJAOLOGY : Very nice. I hear you head up a music label. Do you want to talk a little bit about that?
DJ CURE : I run Aufect Recordings… been around since 2008. Right now we're releasing mainly future bass kinda stuff, little bit of house. But bass-centric kinda stuff. Hybrid I guess. Check us out, Aufect.com!
GANJAOLOGY : Awesome! So, what can you say about the community here at Bass Coast!
DJ CURE : Oh man… It's like where to begin really. There's so much talent here. Just even local stuff. This is the one party i look forward to every year. Nothing really like it. It's a bit smaller than Shambhala or some of the other festivals around here. You get the nice tight knit vibe… lots of celebrating of great local talent too!
GANJAOLOGY : Thanks for sharing, One Love.
Big up the the man with the antidote! Thanks to DJ Cure for dropping these booty shaking, simply delicious, syrup sippin' selections to keep us feeling good. Here's a taste of what he was serving up at Bass Coast this past year.
For those that don't know, Bass Coast is a magical gathering of souls that takes place along the Elaho River in Squamish, BC each August. The gathering features the brightest and the best musicians of British Columbia's undeniable bass scene along with some superior international talent. Check the link below for more info!
DON'T MEAN TO BOAST, BUT WE'LL BE SPACE TOAST AT BASS COAST!!