Blog Archives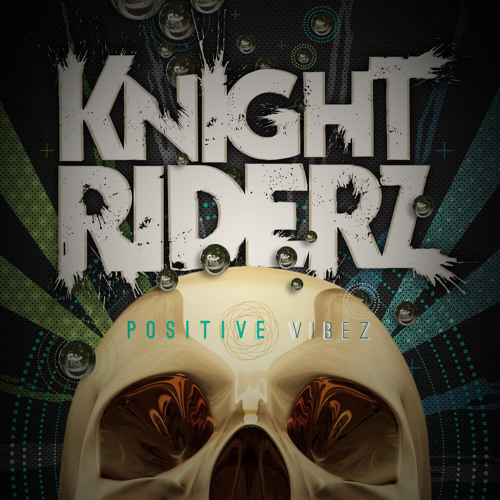 Over the past couple years I've noticed that Canada is becoming a huge leader in the North American bass music scene, and artists are popping from cities across the country up left and right.  Most recently I caught wind of Knight Riderz latest EP, Positive Vibez, which was released on Muti Music a couple weeks ago.  Having heard previous tunes of his such as For Real and Killer, I had an idea of the huge, glitchy, sounds I was going to hear.  All four tracks are infused with a surplus of bass, contain a crisp wall of percussion, and an all around fresh sound that's hard to find in a lot of electronic music today.  I hear a lot of producers trying to add too much noise to the music and fill every space that doesn't already have a sound in it.  With the Positive Vibes EP I'm hearing the opposite of that.  Knight Riderz took a very mature route with this EP and although it's glitchy, wild as ever, and really gets your blood flowing, it is a sound that is clearly crafted by a seasoned professional who shows a lot of care and passion for his work.  If you haven't already got Knight Riderz Positive Vibes EP in your music library you're missing out on some serious bass sounds! Do yourself a favor and grab the EP.  You're also able to download the song Positive Vibes HERE, exclusively from GlitchHop.net.
 Also worth checking out from Knight Riderz is the brand new, all original mix that he just finished for Dub Selekta up in Victoria, BC.  It's got tracks from Positive Vibes along with brand new unheard awesomeness from the 2013 Knight Riderz Remix EP Million Miles which will be coming out on Seclusiasis on the 21st.
Here is what Knight Riderz had to say to Dub Selekta about this mix…
"Hella stoked on be able to showcase this new mixtape with the one and only Dubselekta! This mix is a 100% original Knight Riderz material with a bunch of exclusives, remixes, edits, collaborations and freshly released music. The Dubselekta podcast gives a good glimpse into both the present and future of the Knight Riderz project. Watch out for the new Million Miles EP coming out on Seclusiasis on Dec.21st. In the meantime head over to beatport and pick up the Positive Vibez EP here." – Knight Riderz
If you're looking for a extra hype, future crunk, head bangin', party rockin', ass shakin', panty droppin', mix, then you can stop reading now and click play.  This is the Seclusiasis WHO RUN IT?! podcast, mixed by Manikan.  There is a second half mixed by Doshy(Germany) which we will get to later this week.  Seclusiasis is the record label run out of Philly, by none other than Starkey and Dev79 since 01!  Big ups to the whole Seclusiasis team, they've been doing their thing heavy for years and keep the world tuned into some spacey ass sounds.  This podcast goes hard!! CHECK IT!