Blog Archives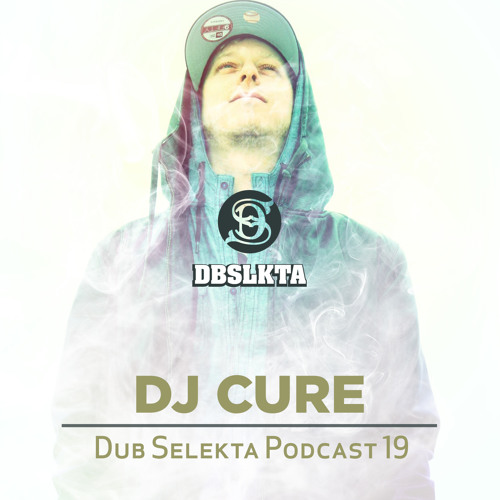 Many ancient cultures used rhythm and dance to draw out the negative energies that cause illness. The once great shaman figure which appeared in every tribe often doubled as a musician. The sound of the drum reminds us of the universal heart beat. The rattle reminds us of our breath.  Moving the body in sync with the energies of the cosmic sound provides all the healing necessary for a life of health and positivity, full of abundance and free of illness.
Today, there is a movement in which the shamanic energies are awakening, but not in the way that many would expect. Rather than using the traditional tools, these modern day mystics are spreading sound as their potion, rhythm as their antidote, and bass as their blessing.
Here we have an awesome example of the healing power of music. DJ Cure of Vancouver, BC has graced us yet again with an impressive display of talented mixing, production, and organization of some superb bass. This mix for Dub Selekta features a simply stunning array of production artists, many of whom have worked with DJ Cure's own Aufect Recordings. The multi-tempo mix features tracks by HxdB & Ryan Wells, Nina Kraviz, Philthkids, Justin Martin, Bassmynt, Dan Solo, Hudson Mowake and more.
I had the distinct pleasure of meeting with DJ Cure this August at Bass Coast where we chatted about birds, bees and bass. Though it hasn't been posted yet, this is definitely an interview worth sharing. Who couldn't use a little residual Bass Coast in their life. This is a gentle reminder  that this weekend marks the BCE (Bass Coast Equinox). We now begin the count down to Bass Coast 2013. Don't miss it!
Interview with DJ Cure – Bass Coast 2012
GANJAOLOGY : This is Mickey Mars of Ganjaology, and we're here – in the forest – with DJ Cure. Do you want to just state your name and where you're from…
DJ CURE : Ya, DJ Cure. Repping Vancouver, Aufect Recordings and Lighta Sound.
GANJAOLOGY : We're here at Bass Coast 2012. What's here that you think is worth talking about?
DJ CURE : It's totally a celebration of community. Lots of local talent as well as worldwide talent. Just all good things basically.
GANJAOLOGY : We've heard some excellent music. Any standout acts?
DJ CURE : I like Danny Corn's set. Machine Drum was good. Who else? Looking forward to D-Bridge, Christian Martin was good last night too.
GANJAOLOGY : Very nice. I hear you head up a music label. Do you want to talk a little bit about that?
DJ CURE : I run Aufect Recordings… been around since 2008. Right now we're releasing mainly future bass kinda stuff, little bit of house. But bass-centric kinda stuff. Hybrid I guess. Check us out, Aufect.com!
GANJAOLOGY : Awesome! So, what can you say about the community here at Bass Coast!
DJ CURE : Oh man… It's like where to begin really. There's so much talent here. Just even local stuff. This is the one party i look forward to every year. Nothing really like it. It's a bit smaller than Shambhala or some of the other festivals around here. You get the nice tight knit vibe… lots of celebrating of great local talent too!
GANJAOLOGY : Thanks for sharing, One Love.
Big up the the man with the antidote! Thanks to DJ Cure for dropping these booty shaking, simply delicious, syrup sippin' selections to keep us feeling good. Here's a taste of what he was serving up at Bass Coast this past year.
For those that don't know, Bass Coast is a magical gathering of souls that takes place along the Elaho River in Squamish, BC each August. The gathering features the brightest and the best musicians of British Columbia's undeniable bass scene along with some superior international talent. Check the link below for more info!
DON'T MEAN TO BOAST, BUT WE'LL BE SPACE TOAST AT BASS COAST!!