Blog Archives
Congratulations!  You have officially made it through winter (again).  In celebration of a crisp and refreshing season, and a season that represents a new beginning and rebirth, one of Canada's finest producers, Self Evident, has put together an hour long mix of some tunes that will assist you of cleansing yourself of all the stale energy you've acquired throughout the past several months.  This is a high energy mix fit for everyone.  Enjoy this along with the growing amount of sunshine in your life and keep an eye out for Self Evident at a venue or festival near you!
TRACKLIST
Higher State Of Cockiness – Self Evident Mash
Sergio Levels – Patched
Blind Prophet – Vortex
Self Evident & Dan Solo – Ready
Blind Prophet – Stasis
Self Evident & Subcorr – Dutty Walk (WIP)
Cooly G – Dubplated
Krueger – Can You (Cool Mix)
4B – Bomboclat (Smooth Edit) Main Course
Taal Mala – White Label Renegade (Edit) Modern Math
22:22 – Trust – Forthcoming April 2014 on Dipped Recordings
LLH – Forget – Shlohmo Remix (Evident Bass Edit)
Breach – Fatherless (Self Evident Bootleg Remix)
Riko – Demon Diss (Self Evident Rediss)
Kelela – Do It Again (Edit)
The Weeknd – Wicked Game (Gamer Mix)
Wiley – Link Up (Instrumental)
Wen – Commotion VIP
Dubbel Dutch x DarkSky x Logos (Evident Megamash)
Wiz Khalifa – Up In It (Gadda Give Edit)
Self Evident – Run The Place (WIP)
Self Evident – Intrigue (WIP)
Self Evident + Max Ulis – Shock (Early Mix)
Kelela + Bok Bok – A Lie (Self Evident Bootleg Remix)
**MIX IS AVAILABLE TO DOWNLOAD VIA SELF EVIDENTS SOUNDCLOUD**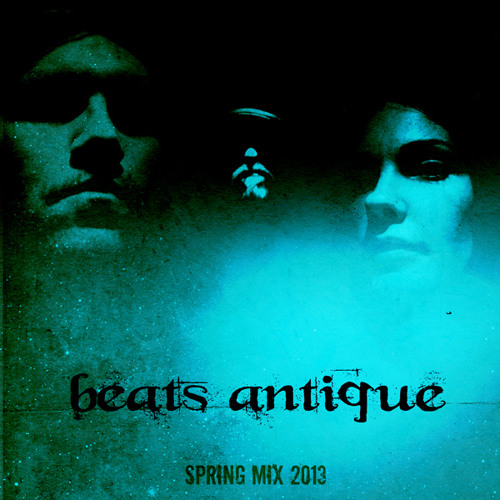 With winter over and the beauty of spring among us, Beats Antique has just released an extraordinary hour long mix featuring tunes from themselves (obviously) and some of the worlds most progressive producers such as  Tipper, Opiuo, Filastine, and DJ Shadow, just to name a few.  Beats Antique's Spring Mix embodies the positive cool breeze that has been blowing through with the kick off to this years sunny season.  This will definitely help pass the time with positivity until summer officially arrives.