Blog Archives
The Basscoast Mutiny lineup has been revealed, and as expected, it's stacked with an impressive array of musical talent. For the past three years the Ganjaology team has adventured north into the Canadian wilderness to share in one of the highest vibes parties this side of the Kootenays… and you better believe we're gearing up for another round!
Year after year the Bass Coast Project continues to amaze, enliven and inspire. Once again, this year The Bass Coast Girls (organizers Andrea Graham and Liz Thomson) have outdone themselves. Performances for this year's bush session include Addison Groove, Tribe Called Red, Bogl, Cure, D Bridge, Danny Corn, G Jones, J.F. Killah, Kir Mokem, Mat The Alien, Max Ulis, Natasha Kmeto, Nick Wisdom, Philthkids, Self Evident, Sweater Beats, Tank Gyal, Librarian, and Yan Zombie among others!! We've listed music from many of the musicians below.
Listen to the sounds and imagine yourself in the forest, the beats filling your auditory field. Notice how you feel as these frequencies are filtered through your receiving centers. Are you inspired? Does the music make you move, make you bow your head and hum… Do these sounds suggest to you love or lust, laughter or longing? Are you sick with excitement?
Whatever the case, our physicians here at Ganjaology Institute prescribe one fat dose of BC trees combined with all manner of creation from raw to refined (super pun here, please smirk responsibly). Coincidentally you can get all this at Bass Coast. Do your body a favor and get up to Merritt, BC this August for Bass Coast 6 Mutiny!

8PRN
A THOUSAND YEARS
A TRIBE CALLED RED
ADDISON GROOVE
ADHAM SHAIKH
ANDREW VAN HASSEL
BLONDTRON
BOGL
BORDELLO
CAL BASS
CALAMALKA
CHADIO
CLAIRE
CLYPHS
COMMODO
CRAIG MULLIN
CRIMSON
CURE
DAEGA SOUND
DAN SOLO
DANNI G
DANNY CORN
DBRIDGE
DJ DUBCONSCIOUS
DJ K-TEL SUNDAY SOUL SESSIONS
DJ LORNE B
DUBTECHA
EL PAPA CHANGO
EMMA STAR
EMOTIONZ
FORT KNOX FIVE
FOXY MORON
G JONES
GEMMA LUNA
GRAZE
GYPSY PHANTOM
HEART TO HEART (BRON AND MOE LOWE)
HEARTBEAT(S)
HRDVSION
HUMANS
ISIS GRAHAM
J.F.KILLAH
JANOVER & RESUNATOR
JESSE BRU
JPOD THE BEAT CHEF
JUBILEE
JULIA GRACE
JUST SHEILA
KIR MOKUM
KLINE
KMLN
KRYSTLE LOVE B
LONGWALKSHORTDOCK
LUCITERRA & CHRIS MURDOCH
LUKE MCKEEHAN
MANDAI
MAT THE ALIEN
MAX ULIS
MICHAEL RED
MIRAGE INC
MONOLITHIUM
MR. WU
MYLES AWAY
NAASKO
NATASHA KMETO
NICK WISDOM
OCTABAN
PALEMAN
PHILTHKIDS
PUMPKIN
RENNIE FOSTER
RHYTHMICON
RYAN DALEY
RYAN WELLS
SABOTA
SAM DEMOE
SELF EVIDENT
SERGIO LEVELS
SHAMIK (BEATBOX)
SKIITOUR
SMALLTOWN DJS
SPILT MILK
STEFAN Z
SWEATER BEATS
SWEET ANOMALY
SWEET SOUL BURLESQUE
TAAL MALA
TANK GYAL
THE FUNK HUNTERS
THE GAFF
THE LIBRARIAN
THINK TANK
THUGFUCKER
TOLTEK
VINYL RITCHIE
WAX ROMEO
WESTERLEY
WILLISIST
YAN ZOMBIE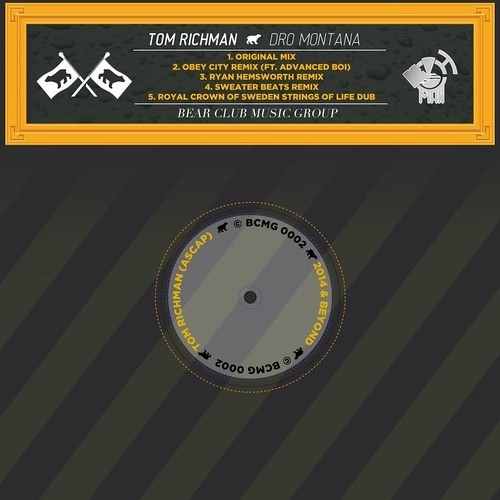 This is some sexy ass shit right hurrrr.