Blog Archives
BC bass music creators Daega Sound prepare for their newest release with NYC future dub label TUBA. The release, set to drop September 15th on 12″ vinyl and digital, features three stellar tracks which clearly demonstrate the creative talent held by brothers Ben and Josh Searles aka Daega Sound.
Each track featured on the EP has its own unique blend of sound while together they create a fully complete release. Technical drumming drives the tunes while deep sub bass and curious atmospherics lay the ground work. Intelligent melodies carry us home.
Have a listen to the preview here and be sure to grab a copy on digital or vinyl when it drops next month. Also, be sure to check out more from TUBA NYC. These guys are really doing some exciting things. Their catalogue includes releases from J:Kenzo, Truth, Compa, DJG, Moldy, Juss B, Subreachers, Prism, AxH, & D-Operation Drop, among others.
More from Daega Sound here.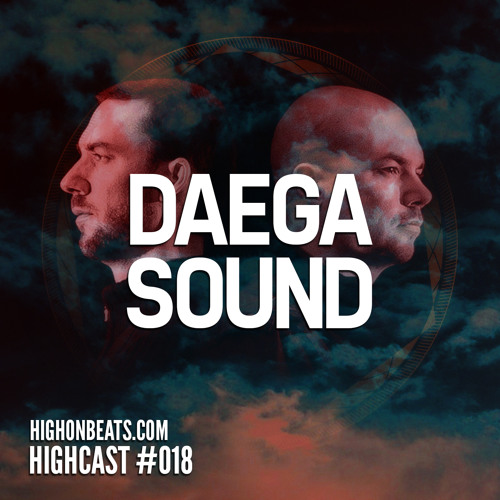 This is the latest 'Highcast' featuring the Canadian deep dubstep legends, Deaga Sound, is straight fiyah!  With deep rhythmic bass lines and intricate, yet clean percussion patterns, this fifty minute mix is what any true dub head craves to listen to.
HighOnBeats did a very nice Q&A with the Daega Sound brothers to accompany this mix that's worth checking out too…. Click here to read it.
Enjoy this heavyweight mix!
Track Listing
1. Daega Sound – Sea of Tranquillity (Intro)
2. Daega Sound – Abyss (Forthcoming Tuba 12″)
3. Daega Sound – Under Pressure (Forthcoming Tuba 12″)
4. Twisted & Rakoon Feat. Beezy – Secluded (Dub)
5. Daega Sound – The Ridge (Dub)
6. Daega Sound – Second Strike (Dub)
7. Gantz & Beezy – First Born (Dub)
8. Daega Sound – In Your Space (Dub)
9. Gantz – U Won't Mind (Forthcoming Black Box)
10. Killawatt – Press On (Osiris Music)
11. Daega Sound – The Movement (Forthcoming Bass Coast Download)
12. Daega Sound – State Of Mind (Black Box)
13. Amit – Acid Trip (Tempa)
14. Kryptic Minds – Askum (Tectonic)
15. Daega Sound – Spirit (Forthcoming Tuba 12″)
16. Daega Sound – Fonica (Crude Recordings)
17. Killawatt – Mystic Vocation (Osiris Music)
18. Amit Feat Rani – Stay With Me (Exit Records)
19. Proxima – Thermal Vision (Tempa)
20. Daega Sound – The Way (June Miller Remix Forthcoming Fathom Recordings)
21. Daega Sound – Falsehood (Forthcoming DPR)
22. Daega Sound – Rainmaster (Dub)